The Story of a Norton Commando Racing Motorcycle Rebuild
Part 2
November 2002
Well, to help keep the job somewhat "affordable", I decided to sell the used Dunstall parts on eBay. Fortunately there are quite a number of Norton enthusiasts out there who really want Dunstall parts, so I was able to recoup some cash.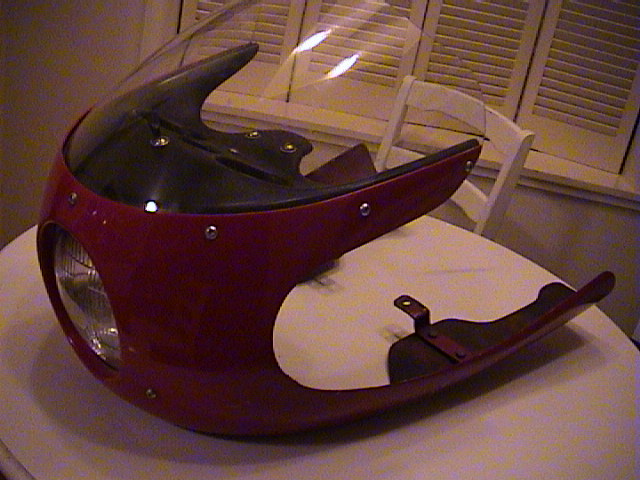 After disassembling everything, I too the frame in to Precision Powdercoating in San Mateo, Californica. They did a great job, coating the frame and about a dozen small parts in gloss black. Best of all, they completed the work in about 3 days.
I looked into having the engine rebuilt professionally, but the cost was truly shocking. Thus, I embarked on the foolhardy venture to rebuild most of the motor myself. I later found out that the number of hours required to do a race rebuild more than justify the price.....
Here's what the bike looked like in November 2002....
Primary transmission, brakes, etc.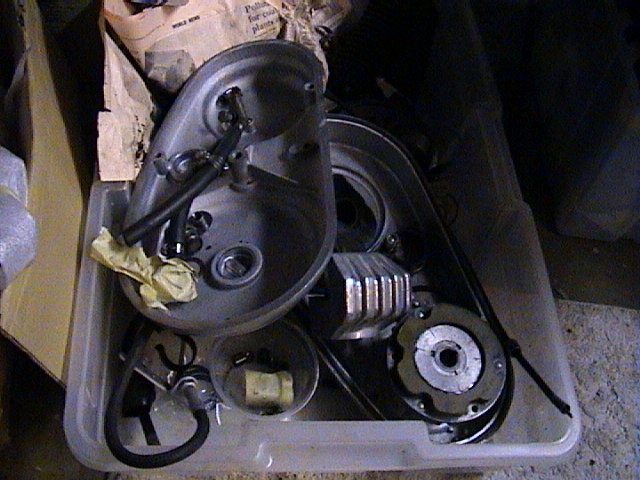 electrical system, carburettors, bars and levers, engine bolts, isolastic engine mounts...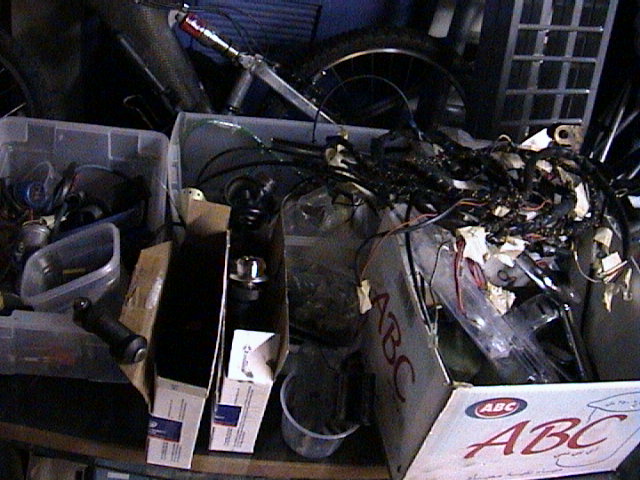 engine internals...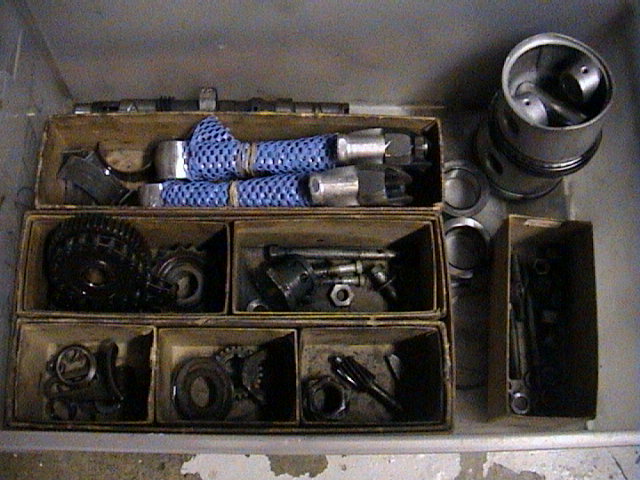 So, the next 5 months were spent putting all this mess back together in time for the 2003 Vintage racing season.