The Story of a Norton Commando Racing Motorcycle Rebuild
Part 7
March 2003
Here we began to assemble the bike proper. First the transmission. Then the wiring loom.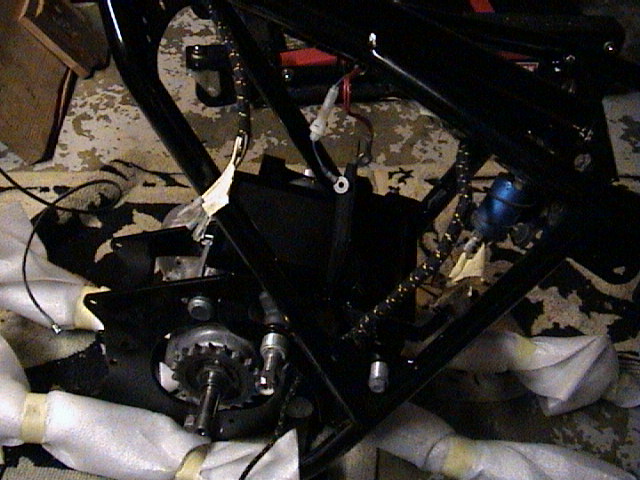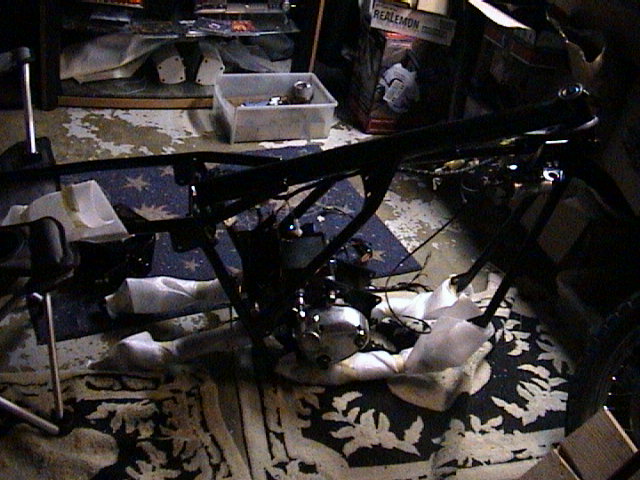 Here we've got the engine in the frame and have made progress with the other bike parts. They included new aluminum steering head yokes, renewed sealed steering head bearings, rebuilt rear swingarm bearings, new adjustable Norvil isolastic engine mounts, racing Norvil isolastic engine headsteady, production racer rearsets, production racer seat, and specially ordered polished alloy tank with Monza fuel cap.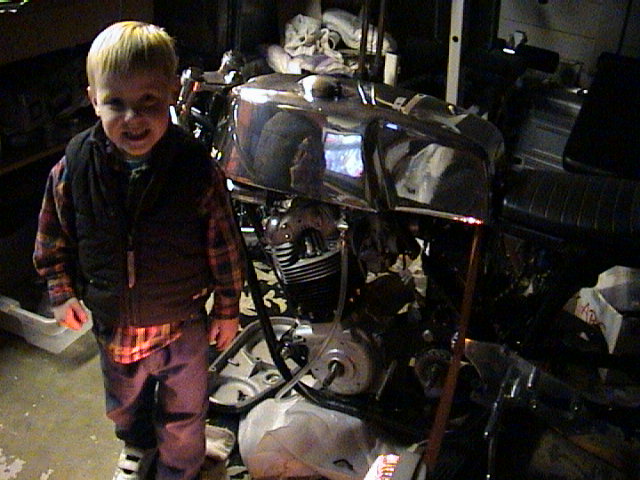 Well, all we've got to do is maybe 100 hours of assembly of the primary transmission, oil system, carbs (and itinerant nightmare of jetting), rebuilt front suspension, rebuilt brake master cylinder, rebuilt brake caliper, wheels, etc.
Click here for chapter 8 and see the completed bike.