The Story of a Norton Commando Racing Motorcycle Rebuild
April 2003.
Here is the story of my Norton Commando rebuild, to create a winning Formula 750 Vintage roadracer.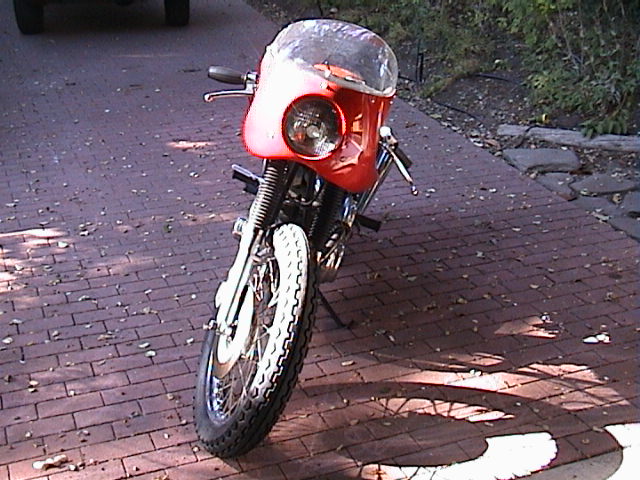 I started in September 2002 with a 1970 Norton Commando 750 SS which had been treated to a bevy of Dunstall performance goodies way back in the 70s. These included a Dunstall fairing, tank and seat, all in fiberglass. The bike also had the famous 2-into-1-into-2 Dunstall exhausts.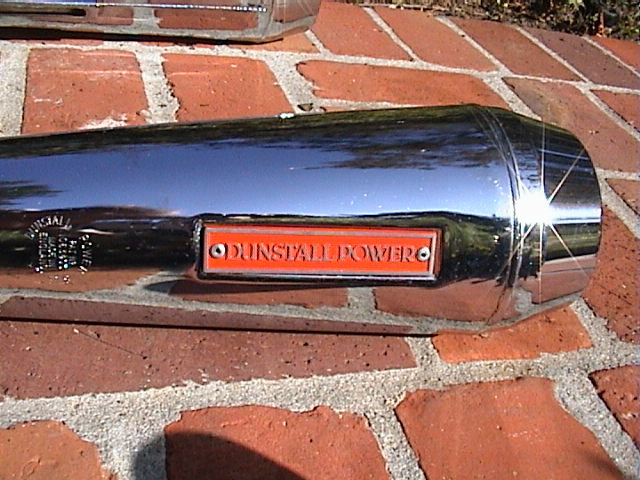 While all this kit was probably really great back when it was new, it didn't age all that well, and I decided to go for look that was more inline with the Norton Production Racer bikes from 1970 - 1972.
An it even started and ran (sort of).
I had originally planned to simply clean up the bike and to race it in California's AFM Vintage class and the National AHRMA Formula 750 class. Maybe I would just have to adjust the primary chain...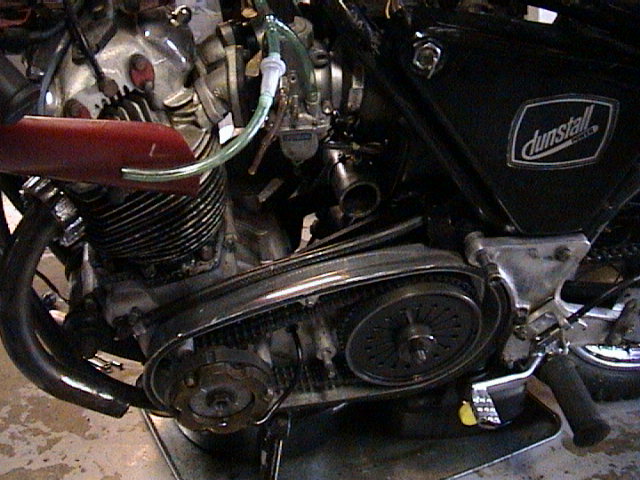 And check the timing chain...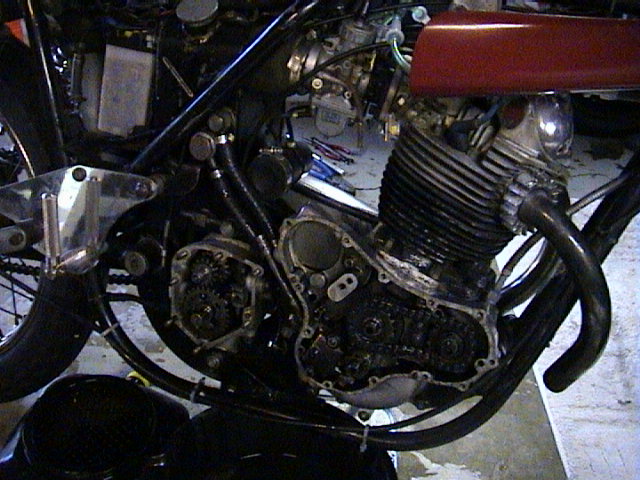 Spray-paint the frame, and perhaps bolt on some of the production racer parts, and then go to the track.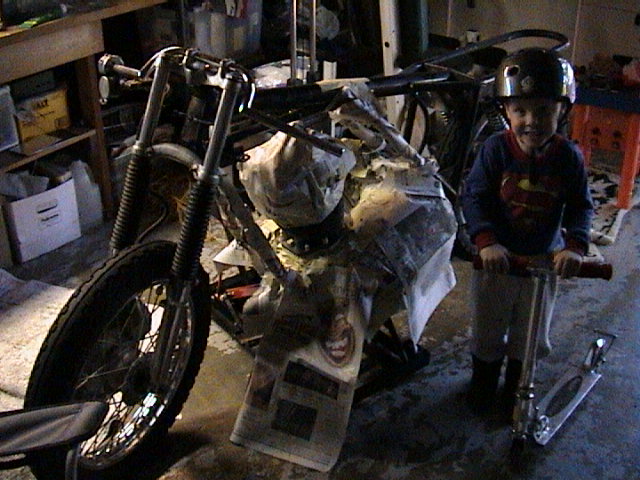 Ahh, the best laid plans of mice and men.....
On a business trip in October 2002, I got stuck in the Dallas airport for several hours, and ended up chatting with a mechanic who worked at Munroe Motors, the Ducati shop, in San Francisco, CA. He encouraged me to powder coat the frame, rather than spray paint it, for a much more durable paint job. On that same trip, I was encouraged by one of my colleagues to "do the job right" and powder coat the frame. It seemed simple enough, but little did I know the dramas that would unfold from a simple paint job.
In order to powder coat the frame, the engine must be removed. Removal of the engine is much easier if the cylinder head is removed. Imagine my dismay when I discovered that the piston was damaged. Time for a new piston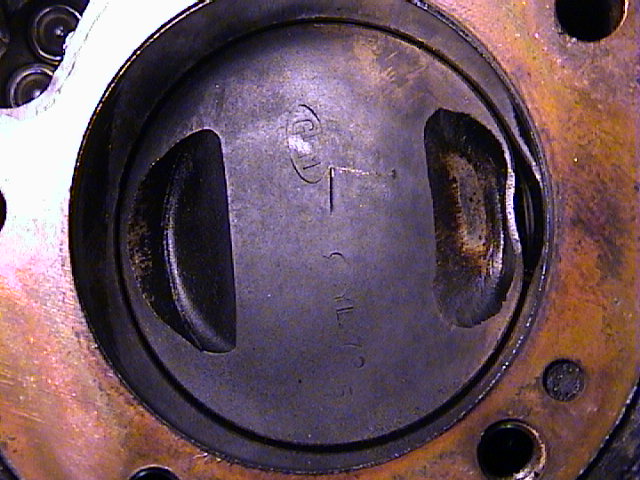 Naturally the piston was damaged by hitting something hard.... the intake valve! Time for a valve job.
Well, to replace a piston requires removal of the cylinder. Once I pulled off the cylinder, I was shocked to discover that the Dunstall perfomrance 4S cam shaft was disintegrating. It was pitted, most likely due to the poor hardening of steel that was common on Norton and aftermarket parts back in the 1960s and early 1970s. Of course, replacement of the camshaft requires total disassembly of the bottom end of the engine.
And lo and behold, a simple paint job with a $5 can of paint, turned into a complete engine rebuild. An thus began my journey into the wild and wolley world of rebuilding a Norton racebike.